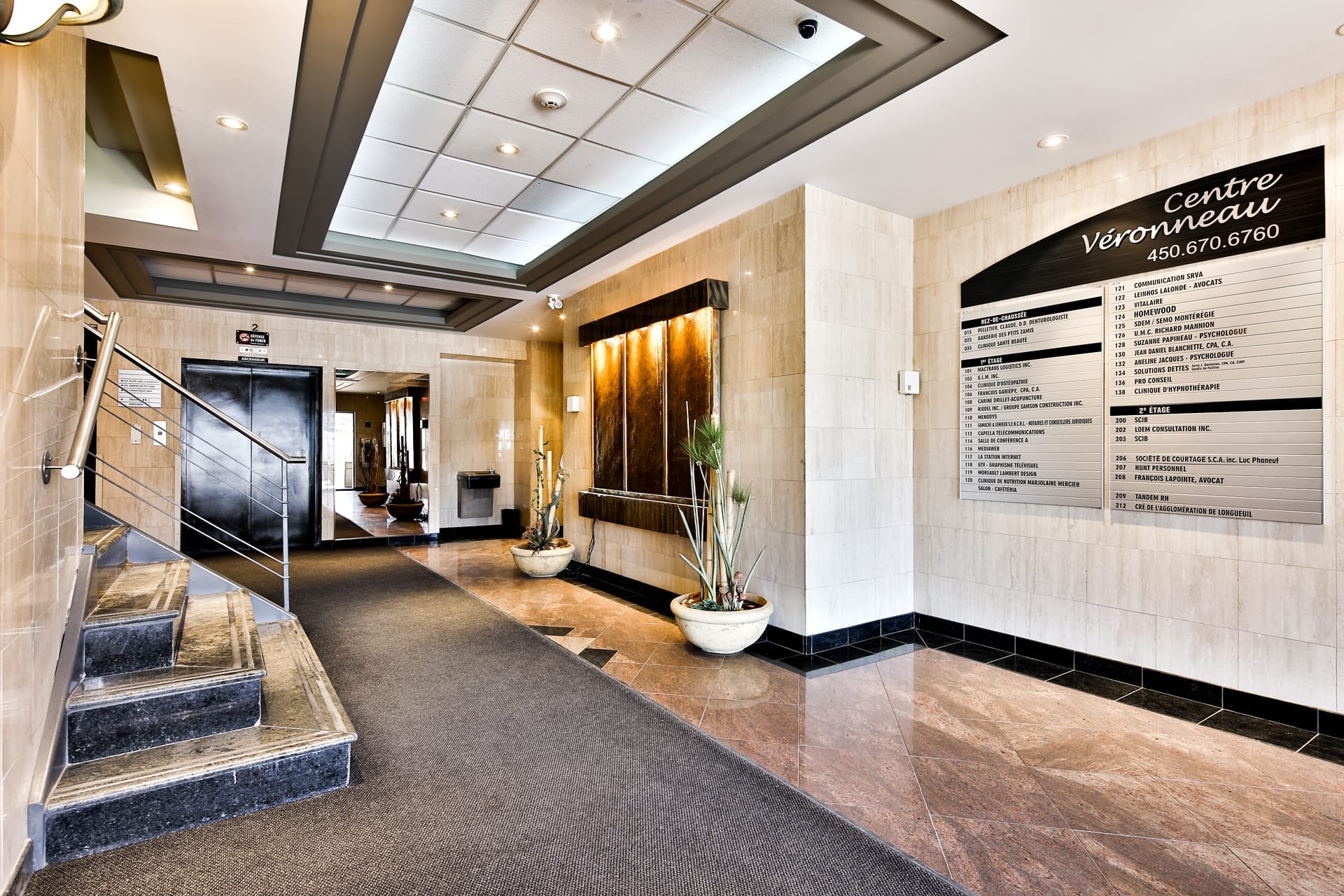 This commercial building located in the famous Old Longueuil boasts a strategic location. Located minutes from metro Longueuil, the Jacques Cartier Bridge, easily accessible via Highway 20 or 25, makes it easy for access. Completely renovated in 2014, Centre Véronneau offers you a unique work environment. Our mission is to provide you with peace of mind through our office rentals.
We are a family owned and operated business working in the real estate industry for over 20 years. Our success is built on listening to customers and providing nothing short of outstanding service. We strive to build a long-term business relationship with our tenants, constantly raising our standards to offer you a more personalized approach. Together we build & we grow!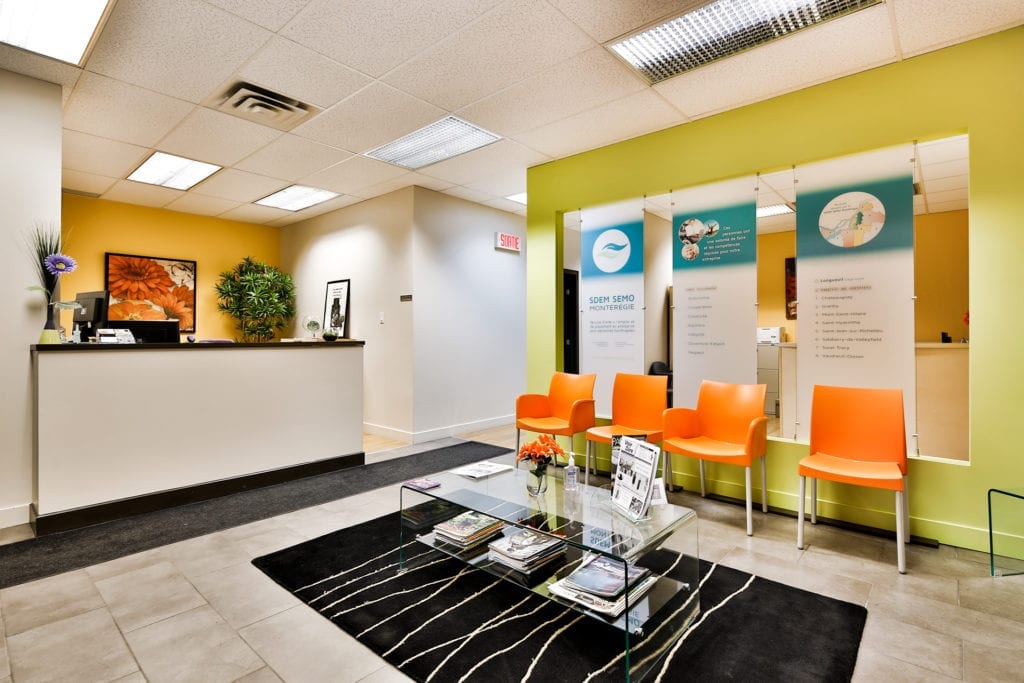 Looking for an office or business property to rent? Let us help you get settled in. Our prices are very competitive and our team will help you get set up without any complications.
Intercom
Secure access 24 / 7
Conference rooms
Free parking
Elevator
Lounge / Relaxation (TV, sofas, fridge, microwave)
2 min of the Jacques Cartier Bridge and the Metro Longueuil
Daycare
Pharmacy
Convenience Store
Restaurants
and much more
| À louer | Superficie |
| --- | --- |
| À louer | Superficie |
| 400 | 822 sq/ft |
| Marché V | 200 sq/ft |
| 132 | 175 sq/ft |
| 136 | 172 PI2 |
| 206 | 2200 sq/ft |
| 207 | 2260 PI2 |
| 212 | 1215 sq/ft |
Centre Véronneau
365 St-Jean Street
Longueuil, QC J4H 2X7
Tel: 450-670-6761
info@centreveronneau.ca